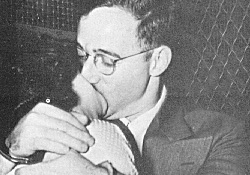 People are strange.
Kendimi bir yere kapatmak istiyorum çoğunlukla.
Ya da boş sokaklarda akşam serinliğinde yürümek, tamamen insansız.
Kulaklarımda adımlarımla aynı hızda olan şarkılar.
Bi şekilde uyuşuyoruz ama ben mi müziğe uyuyorum, müzik mi benim adım seslerimden ilham almış çözemiyorum.
Don't talk to strangers.
Sessiz kalmam gerekiyor, beceremiyorum.
Konuştukça bir şeyler düğümleniyor ya da düğümler çözülüyor.
Ortası yok.
Afraid to shoot strangers.
Önce ağlatmam gerekiyor ağlamamakta direnenleri.
Sonra gözyaşlarını silebilmek için.
Orada olacağım kesin.
Anı.
Kopup kaybolamıyorsam tek nedeni var.
Sevdiğim çiçek adları gibi.
Sevdiğim sokak adları gibi.
Bütün sevdiklerimin adları gibi.
Adınız geliyor aklıma.
Varsınız biliyorum.
İnsansız dünyamın zarif insanları.
Sayenizde yaşıyorum.
Ne mutlu size.